Hey everybody, M. here,
The New Year is on its way and so is the first 2022 issue of Cosmic Horror Monthly. Like I mentioned a few weeks ago, CHM #19 will contain my flash fiction story "The Singular" which was one of the winners of CHM's Micro Madness flash fiction contest.
This insane cover art for the issue just dropped yesterday and, as you can see, this one features a brand new story from none other than Laird Barron!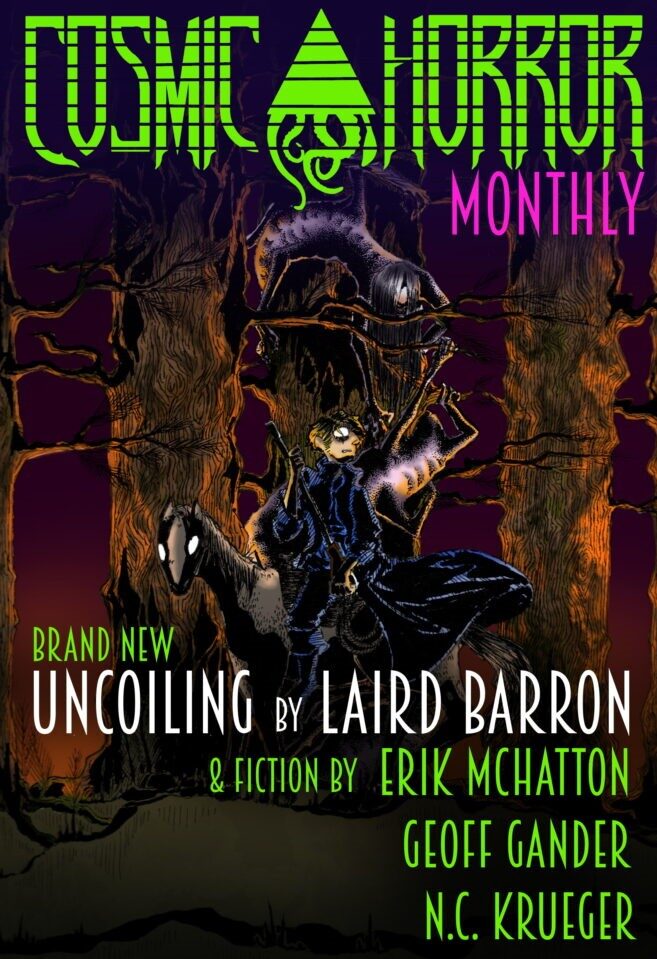 More on this one soon, take care everyone!
-M.