Hey everybody, M. here,
The 2022 issue of Startling Stories has arrived on planet Earth! I'm truly thrilled to be returning to the pages of Startling with my story PHARMAKON, PHARMAKON, about an off-beat, off-planet investigator tasked with tracking down the source of a bizarre mind-warping, space-bending malady that could endanger all human life on planet Rygiat, where magnetism flows like the wind.
It's a fun story, chock full of the following: Action! Deduction! Aliens! Adventure! Weird machines! Good vibes! And as you can see from the BONKERS AMAZING cover below, you can expect plenty of other top-notch sci-fi scorchers in this issue as well: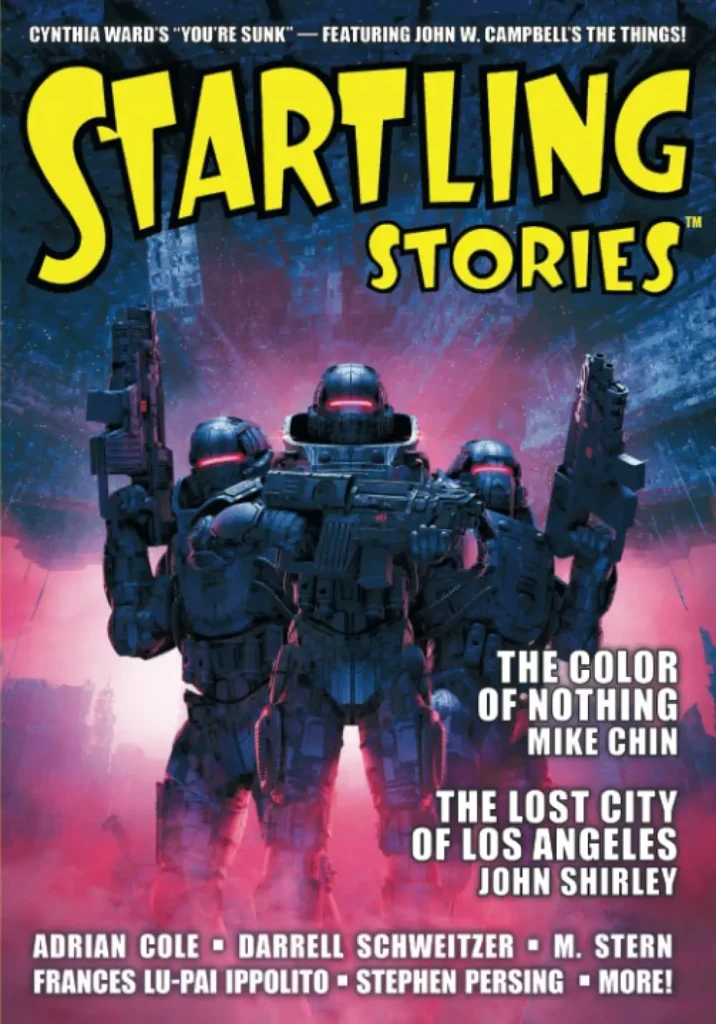 I should have some more updates about this issue forthcoming, but don't wait for me — grab a copy and get into it!
(And if you're looking for something on the darker side after PHARMAKON, PHARMAKON's dose of optimism, don't forget to check out my tale of obsession, aesthetics, and buckets of bugs, A DAZZLING WORLD, in JayHenge Publishing's new xenobiology anthology, and my madcap Lovecraftian rom-com AFTER THE AFTER PARTY, recently reprinted in the Lovecraftiana Omnibus #5).
More to come soon, take care everybody!
-M.