Hey everybody, M. here,
Happy to say that my new story A DAZZLING WORLD is now available in the new anthology from JayHenge Publishing, Professor Feiff's Compleat Pocket Guide to Xenobiology for the Galactic Traveller on the Move. You can see the cover of the anthology below. Good stuff!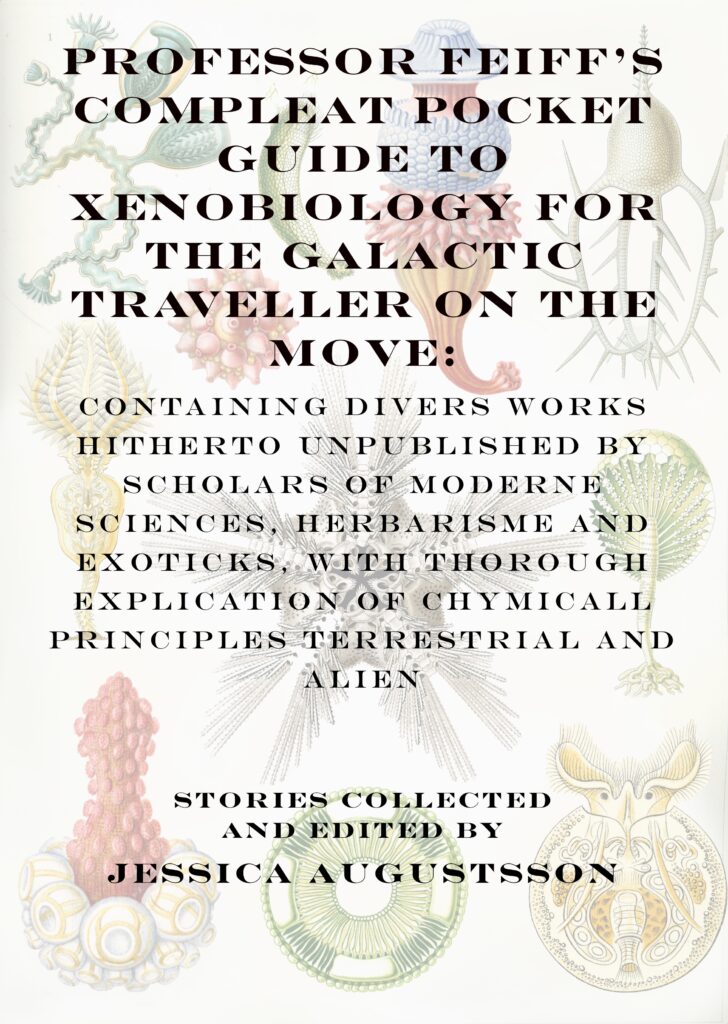 What can you expect from this archaically-titled tome? My story is a work of grim if colorful sci-fi horror about an insect not generally regarded as scary, and about the spirit of the Age of Reason giving birth to its obsessive obverse — I think? Check it out and judge for yourself!
And you can also dig the work of a wide array of other contemporary authors exploring weird flora and weird fauna from this planet and beyond — I haven't checked out any of the other stories yet but I can only imagine there are some wild ones.
As I mentioned before, I am super excited to be appearing in a JayHenge anthology for the first time — I strongly encourage you to pick this one up right here, in whatever format you so desire and see what it's all about.
Spent the wee hours of the morning wrestling with WordPress to make this post happen and now it's time to get my day started. More news should be on the way soon, take care everyone!
-M.